Simona Dolci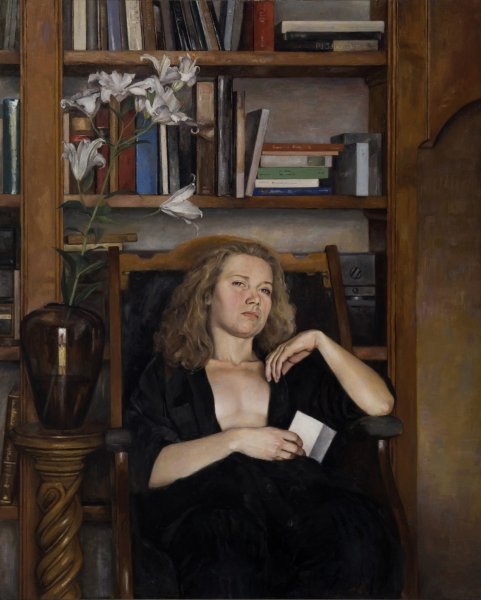 Simona Dolci is a painter and architect.
She earned her doctorate in Architecture from the University of Florence under Leonardo Ricci where she was assistant professor in the Department of Architecture from 1976 to 1980. In 1983 she met Florentine painter, Nerina Simi, and joined Simi's atelier where she studied drawing and painting until 1987. There Dolci understood her true vocation was in fine art.
In 1988, she joined Studio Cecil-Graves, completing her training in 1991. Since then, Dolci has worked privately in Florence, in her studio – an old monastery in the heart of the city – concentrating on figurative work and portraiture. Using traditional painting techniques, her images are a blend of the study of the past with a contemporary sensibility. She began teaching at The Florence Academy of Art in 1995, and has been Director of the Intensive Drawing Program since 1998.
Dolci has participated in numerous group and solo exhibitions over the years, including a major exhibition in Pietrasanta, Italy, in 2018, "The Sweet Noise of LIfe". That same year Dolci was awarded the prestigious "Caterina de Medici Prize" by the International Medicean Academy of Florence, reserved to great contemporary women who have distinguished themselves in their professional careers. Her work is in collections world-wide.
Astrid
Oil on canvas
115 x 93 cm
(46 x 37 in.)
2010