Vladimir Jovicevic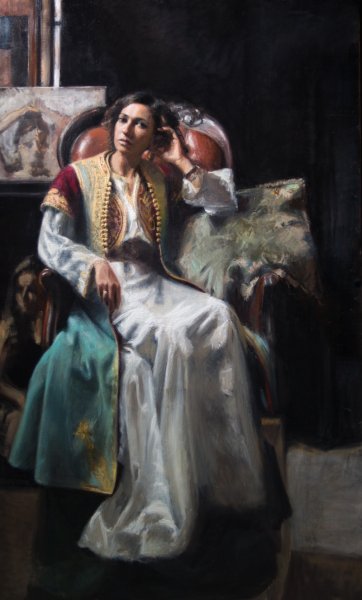 Vladimir Jovicevic was born in 1987 in Podgorica, Montenegro. Jovicevic started painting at an early age and attended drawing and painting lessons in the studios of Serbian surrealist painter, Ljubomir Popadic. After completing high school in Kotor, Montenegro, one of the highest quality schools in the country, Jovicevic moved to Italy to study classical drawing and painting. In 2010 he graduated from Accademia Belle Arti in Terni, Umbria, where he taught for one year.
In 2010, Jovicevic enrolled in The Florence Academy of Art and graduated in 2013. During his last year at the academy, he was awarded the Best Painting of the Year award for his work "Rocio," as well as the Fourth Year Prize that allowed him an additional year of specialized study. Currently he is living and working in Florence and teaching at the academy.
His painting is insipired by the Old Masters, as well as the unique cultural heritage of the Bay of Kotor.
Montenegro
Oil on canvas
115 x 190 cm
(45.3 x 74.8 in.)
2014