Continuum: The Art of Daniel Graves – Purchase a Catalogue here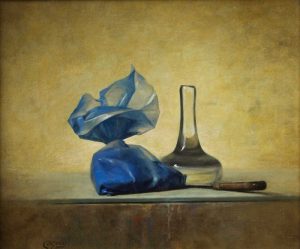 Daniel Graves' solo exhibition, Continuum, takes place in a prestigious venue – the Accademia delle Arte del Disegno's exhibition hall – in Florence, Italy. The Accademia was founded by Vasari 500 years ago, and was home to members the likes of Michelangelo and Cellini. Its current Board continues to uphold its tradition to provide a venue for living artists and cultural events open to the public.
This 36-page volume includes 40 color images and essays on Daniel Graves by Cristina Acidini, President of the Accademia delle Arti del Disegno, and Gregory Helberg, Senior Consultant, Hirschl and Adler Galleries, as well as a description by Daniel Graves of his painting, Prodigy.
Cost: $ 12.00 + shipping.